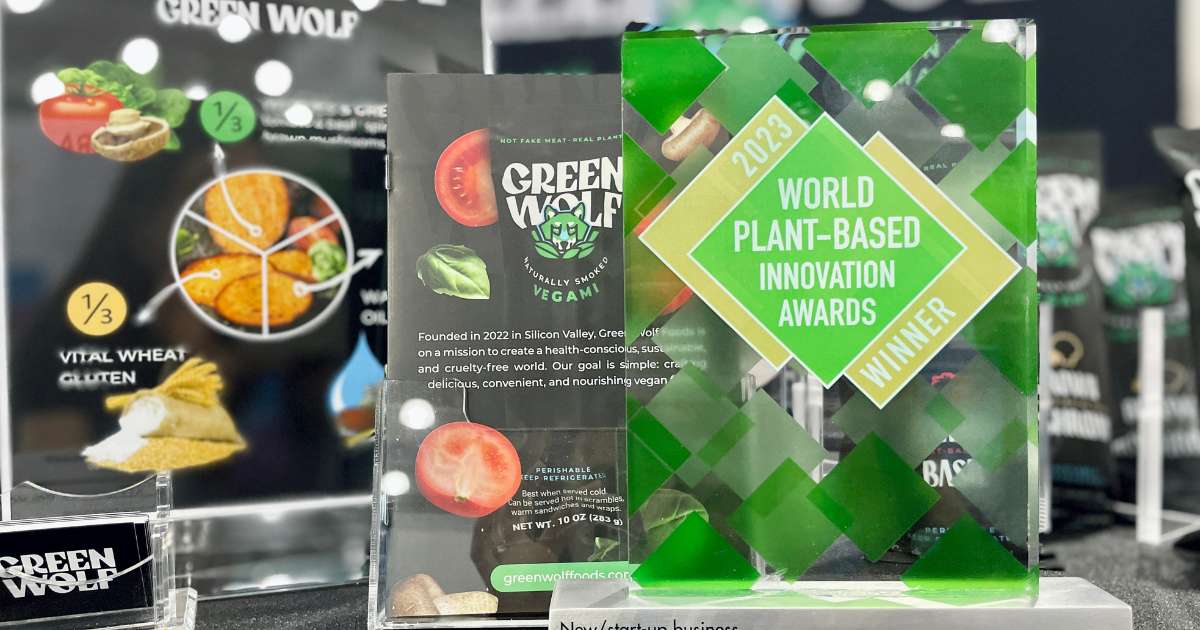 Green Wolf Foods Wins World Plant-Based Innovation Award
New York, NY – September 7, 2023 – Great news from the Green Wolf Foods camp! We've bagged the 'New Business/Startup of the Year' award at the prestigious World Plant-Based Innovation Awards held at Plant-Based World Expo North America.
Our innovative vegan product, Vegami, captured the hearts and palates of the judges, emphasizing the delightful fusion of nutrition and taste in plant-based foods. This award symbolizes a milestone in our journey towards making vegan foods that are not only good for the body and the planet, but also a joy to eat.
We're motivated to keep pushing boundaries and bringing more exciting and nourishing products your way. 
Thank you for being part of our story!