Green Wolf Foods: In the Media
A look at how the (vegan) sausage is made
Green Wolf Foods is challenging assumptions in the fake-meat industry Green Wolf Foods. Best new/start-up business
Video Interview with Alex
We talk to CEO & Co-founder of Green Wolf Foods Alex Volkov, after winning Best new/start-up business at the World Plant-Based Innovation Awards 2023!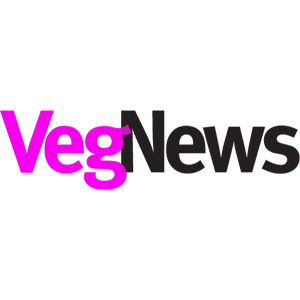 Heading to the Plant Based World Expo? These Are the 5 Trends To Watch 
The Plant Based World Expo brings together the best in vegan food, and this year's trends show a new wave of innovation within the sector. World Plant-Based Innovation Awards 2023: Winners
Green Wolf Foods has been honored with the World Plant-Based Innovation Award for 'New Business/Startup of the Year' by FoodBev Media and Plant Based Foods Association.

Vegan Salami: Best Brands + Homemade Recipes
A new twist on plant-based meat! Green Wolf combines wheat gluten with other wonderful flavors and ingredients to create an entirely new type of veggie salami.
Naturally Smoked Plant-Based Cold Cuts - Green Wolf Foods
Interview
Solve the problem that you have yourself. This will go a long way when things get tough, and they will get tough. This will help you stay on the right track and focus.