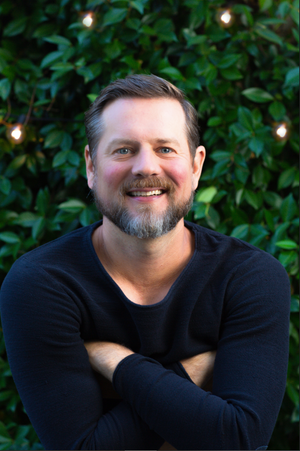 From the founder
Hey there, I'm Alex, the visionary behind Green Wolf Foods.
Our mission at Green Wolf Foods is to make this world a healthier, more sustainable, and compassionate place. We're all about crafting delectable, convenient, and nourishing vegan food that leaves a lasting impression.
Before diving into the world of plant-based goodness, I honed my skills in software development, managing projects for various industries. Back in 2014, I co-founded ZERO Systems, an innovative company that revolutionized the legal industry with AI-powered productivity automation applications. Our cutting-edge solutions quickly gained recognition, serving some of the biggest law firms worldwide. This experience taught me invaluable lessons in tackling challenges head-on, which I now apply to Green Wolf Foods.
Cooking has always been my passion, and in 2017, during a conscious awakening, I made the decision to go vegan. As someone who has always been known for whipping up mouthwatering BBQ dishes, I embraced the challenge of translating those flavors into plant-based alternatives. Supported by my loved ones, I proudly embraced the title of a self-proclaimed vegan chef.
Going vegan, though, meant missing certain flavors and textures that had been a part of my childhood. So, I dove into the world of experimentation, determined to recreate those familiar sensations. It was through this journey that I developed the pilot line for Green Wolf Foods — smoked salami that truly hit the mark. 
Crafting these recipes, my vision was clear: to create products that were not only delicious, but also convenient and nourishing — the kind of food I'd proudly serve at my own table. I wanted our offerings to be versatile, made with simple ingredients, and packed with nutritional value.
What sets Green Wolf Foods apart is our commitment to creating unique flavors that stand out on their own. Instead of trying to imitate existing meat products, we've crafted three distinct flavors bursting with veggies and greens. Our products strike that perfect balance between familiarity and innovation, offering a taste experience that surprises, excites, and keeps you coming back for more.
Join us on this flavorful journey as we redefine the possibilities of plant-based cuisine. Together, we're making a positive impact — one delicious bite at a time.
Why Green Wolf?
You might be wondering why we chose the name of a carnivorous animal for our vegan products. Let us share our story.
First and foremost, our family name, Volkov, translates to 'of the wolf.' This connection runs deep within us, and we feel a profound bond with this majestic and enigmatic creature. Wolves have long been revered across cultures, symbolizing loyalty, strong family ties, effective communication, wisdom, understanding, and intelligence. While it's true that wolves are carnivores, just as we once were, we made a conscious choice to break free from that cycle. We embraced a vegan lifestyle and transformed into 'green wolves' — protectors of the innocent, advocates for change. (Check out our green wolf pack in the picture!)
When we envisioned the name Green Wolf, we immediately sensed its persona. Our wolf is an alpha — powerful, self-assured, and unswerving in its commitment to its principles. It thrives on its own, staying true to its values rather than compromising. Yet, wolves are also pack animals. They bring others together and lead them towards a brighter future. Green Wolf embodies that visionary spirit, a leader who inspires others to embrace a compassionate, plant-powered existence.
At Green Wolf, we're not just crafting exceptional vegan products; we're forging a movement guided by the strength and wisdom of the wolf. Join us on this extraordinary journey as we embrace the spirit of the Green Wolf and pave the way to a better, more compassionate world.